Quaker Valley High School
Class Of 1978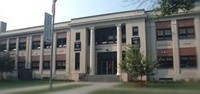 In Memory
Richard Corso VIEW PROFILE
Dear Class and Friends,
We're entering into a phase of our lives where the loss of classmates is becoming an all too often occurrence and so it is with much sadness to let you know that we lost Rich Corso to a terrible brain ailment; Creutzfeldt-Jakob Disease (CJD). He was diagnosed back in October (2015) after having trouble with his vision and difficulty walking; he passed 10 November 2015…a month to the day of that diagnosis.
In the words of his wife Colleen: "hi everyone, we lost a good man today and there are no words for me to say that even comes close to how I felt about him. I know if he knew how supportive everyone has been, he would not have believed everything that was done to make this month so much easier. Somedays he would know who everyone was, so I would read these messages and they always made him smile, so thank you. CJD is a horrific disease that took everything from him each day, faster than we could keep up with changes sometimes. Those smiles meant the world to me. I will miss my husband, best friend and confidant more than i could have imagined. I do know his family and friends were by his side and in his heart, thank you for everything, colleen"
I spoke with his sister Andrea today and she said that a funeral/service will be held on 12 December at Syka Funeral Home in Ambridge; they'll publish an obituary as we get closer which I'll be sure to share.
Hugs and love to you all,
Lee
Click here to see Richard's last Profile entry.